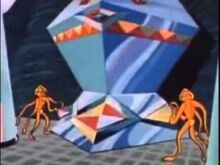 The Octomen were a highly advanced underwater race from the DC Multiverse. They possessed technology beyond human ken, and created the Force Monster.
They were ruled by a King, and it would seem that the entire species resided with the OctoCity.
After their encounter with Aquaman, and the resulting destruction of their city presumably resulted in their destruction.